About Us! Gold Coast Australia Travel Tips
COVID-19 Pandemic & This Website
The COVID-19 Pandemic has had a huge impact on local Gold Coast businesses, which rely heavily on visitors from Queensland, interstate and overseas.
During this time, it is hard to keep the website fully up to date with all the changes. In the meantime here are some resources for visitors. Our main booking partners for hotels and for tours, tickets, theme parks and activities are keeping everything up to date, so please use those resources in the meantime.
Travel Information for Queensland Visitors - Queensland Tourist Safety Information - regularly updated, official website.
COVID-19 FAQ's For Activities, Tours, Cruises & Theme Park Tickets - General Ticket & Pass FAQs and COVID-19 Travel Update.
Thank you for your understanding and patience at this really difficult time.

Annie Rettie
Gold Coast Australia Travel Tips - Owner
Find Out WHO is behind this website - About Us!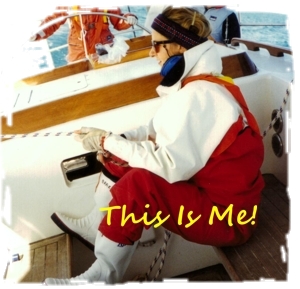 This is Me! Sailing to Gold Coast in 1990
Annie here... It's finally time to really introduce myself and my family...
It's only taken me about six years to get around to it, since this website was first launched in June 2006.
I plan to share with you a bit about us, background into this website, how it came about and what it can do for you whilst planning your trip to the Gold Coast.
What do you want to know about me?
I guess you need to know whether I know anything about the Gold Coast and visiting it.
I hope you enjoy finding out a little more about us . And if you want to get the most out of this website and the resources, I highly recommend you check out my additional companion resources including travel planning cheat sheets. Don't forget to join us on social media by clicking any of the icons below or you can contact us directly through our contact page.
About Us & Why the Gold Coast!
I'm definitely not born and bred in Gold Coast! I came to Australia from UK in 1989 on a working holiday when I was in my 20s. And ended up emigrating.
I first visited the Gold Coast in 1990 arriving in a rather unusual way. I didn't fly, come by train, car, bus nor motorcycle...
I arrived on a racing yacht as part of the 1990 Sydney to Southport ocean race. That is a whole story in itself! For another time maybe ;-)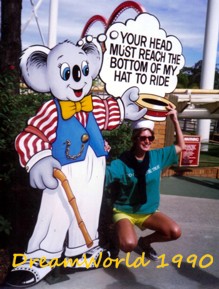 Dreamworld in 1990
Upon arrival we disembarked our yacht and set foot onto dry land at Southport Yacht Club, headed to our accommodation at Hibiscus Beachfront Apartments on the beach at Main Beach and had 5 days of partying.
After we showered and slept - when you race on ocean yachts there aren't many creature comforts - we enjoyed ALL the Gold Coast had to offer back then!
We went to Dreamworld, the beach, Le Mans Go Karts, Pacific Fair and I even went to Jupiters Casino (now known as The Star Gold Coast) a few times.
That was my first visit to the Gold Coast.
I didn't visit again until we "did the theme parks" with my husband in 1991. We were staying in Brisbane and the Pacific Motorway was being constructed, and from memory it seemed to take about 2 hours to get from Brisbane to Gold Coast (now it's more like 45 minutes!).
We visited various parts of the Gold Coast from 1995 through to 1998. We stayed at Main Beach, Surfers Paradise and at Coolangatta in a variety of different hotels, resorts and apartments.
Waterslides at Wet n Wild in 1991
And then from 2003 to 2004 we visited with a different purpose... to evaluated the Gold Coast for our "Sea Change" move from Melbourne, Victoria.
By the time we finally moved in 2004, we had visited several more times staying at Surfers Paradise, Labrador and Hope Island.
We also had some close friends living in the hinterland and stayed there too.
Along the way, especially when we were back in Victoria, we had surfed the web, seeking out information on a whole lot of websites.
What we mostly found, was that they were low on detail and credibility, with many probably not even put together by people who had ever set foot in the place.
About Us - How this Website Was Created
Fast forward two years. I had been thinking about how to help other people try to find information about moving to the Gold Coast and a website was an obvious way to do that, but I had no idea how to create one.
In May 2006, I started researching how to go about making a website that people might want to visit and could actually find in amongst the others.
I stumbled upon an awesome system which provided me not only the technology, but education, community and mentoring that has been truly worth its weight in gold.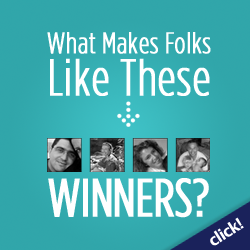 Following the instructions, learning new things but most of all just "keeping it real" this website has grown like a snowball and reaches more and more people each month.
Recently we made the results list in the Travel Section which showcases some of the top websites created using the system.
Fast forward another six years, to when I am writing this in August 2012, and the website has grown to over 500 pages of information, tips and insights about travelling and planning to travel to the Gold Coast.
People visit the website from all over the world with visitors from around 130 countries each month. They are looking for information about visiting and planning their trips to Gold Coast.
My humble website, has grown with an audience in the tens of thousands of visitors a month and a following on both twitter and facebook in the thousands.
Each month, I personally answer many questions about how to plan a trip to Gold Coast (and to other parts of Australia too), some publically but most privately through emails.
What People Say About Us and Website?
Unlike many faceless travel websites, I am a real person!
I love helping people find the best of the Gold Coast and plan out awesome holidays.
I love to hear your stories and find out what you enjoyed and it is music to my ears when I hear you want to visit again!
Read the comments people leave, or visit our Facebook page and join in the conversation.
How To Use This Website To Plan Your Gold Coast Holiday
The best way to use this website is to first bookmark it so you know where to come back to and head over to Facebook and like us, so you can easily find us again. Planning a holiday takes time and it is easy to lose track of great resources.
I also recommend you sign up for our weekly updates and tips because I often share extra items in these emails that I don't cover online. Another great reason to sign up to these updates is that you will be kept up to date with any new information and very shortly I will also be releasing an exciting new companion guide to this website to make it even easier to plan your holiday.
Probably the best thing to do it start at the beginning and for most people that is to either choose when they are going to visit, or find out more about when they are visiting. So why not head on over to the When To Visit section first...
A little bit more about us...
Just in case you didn't think you knew quite enough about us, here's a bit more about our family and what we do.
A short while ago, we made a move and now live a little further up the road in Brisbane. Still close enough to make it easy to visit the Gold Coast regularly, go to the theme parks, sizzle on the beach, go for a dip in the ocean and catch up with friends.
When I am not writing or researching about the Gold Coast, or tinkering with my websites, I help out a few private clients with their websites.
I also try to keep my household running and playing taxi driver, motivator, nutritionist etc to my two sporty daughters!
The little one is a gymnast and budding track sprinter - sadly she'll be a little young for the Gold Coast 2018 Commonwealth Games!
My older daughter is a swimmer - and pretty good at it too.
If you follow me on facebook, you will notice from time to time I head off to competitions around Australia - none overseas yet, but hoping that will change in the next little while ;-)
When I do head to different places I like to give a little flavour of that place or share travel tips that I discover or think might be useful.
In August 2012 when the London Olympics were on, we were down in Sydney for a swimming competition which was held at SOPAC. I posted a few photos of the Olympic Cauldron alight and Sydney Harbour Bridge!
Here's the deal... what you see is what you get! Although I like to write, you will find the information is there. I am always working to improve the information and layout so that you can find what you need to plan a great holiday and you can also join me on social media for current, timely updates and information.
I hope you enjoy the website, feel free to leave comments or contact me directly.
Cheers and see you on the Gold Coast sometime soon,
Annie
Custom Search