Car Rentals Gold Coast Australia
COVID-19 Pandemic & This Website
The COVID-19 Pandemic has had a huge impact on local Gold Coast businesses, which rely heavily on visitors from Queensland, interstate and overseas.
During this time, it is hard to keep the website fully up to date with all the changes. In the meantime here are some resources for visitors. Our main booking partners for hotels and for tours, tickets, theme parks and activities are keeping everything up to date, so please use those resources in the meantime.
Travel Information for Queensland Visitors - Queensland Tourist Safety Information - regularly updated, official website.
COVID-19 FAQ's For Activities, Tours, Cruises & Theme Park Tickets - General Ticket & Pass FAQs and COVID-19 Travel Update.
Thank you for your understanding and patience at this really difficult time.

Annie Rettie
Gold Coast Australia Travel Tips - Owner
Guide to Car Rentals on Gold Coast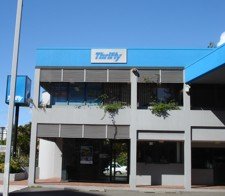 Gold Coast car rentals are just the same
as most other big cities. The hardest part
is working out who you want to hire a car from.
Want to Hire a Car? Or Not Sure? Where to start?
If you want to hire a car there are several choices on the Gold Coast.
Picking up a rental car from the airport when you arrive and dropping off when you leave is a popular option. It certainly can make it nice and easy.
Other visitors like the idea of using transfers and local transport options, to get to and from the airport, theme parks and other attractions.
Selecting tours that pick you up from your accommodation can also mean you don't have to drive yourself whilst on holiday.
However, there's also the option to use a combination of transfers, tours and a day or two of car hire.
This option can be useful if you want to explore by yourself or go somewhere not easily covered by the tours and transfers.
It's easy to just hire for a day or two by picking up a local hire close to where you are staying.
Australian visitors won't have too much trouble with the local travel conditions.
Visitors from overseas have to decide whether they want to drive here - we drive on left hand side of road in right hand drive cars. Adjusting to our road conditions is easier for visitors who drive on the same side of the road as we do!
If you are looking information about Brisbane I have separate pages that cover the different options, depending upon whether you want to hire cars at Brisbane or Brisbane Airport.
Airport Car Hire in Gold Coast
Gold Coast Airport Car Rentals. There are both pros and cons for hiring a rental car at the airport.
You will find most standard rentals options are available from compact through to people movers and some convertibles.
At the airport you usually find the big name brands for car hire Avis, Budget Rent a Car, Thrifty, Hertz and Europcar and local Australian company Redspot Car Rentals.
Car rental companies off airport with transfers offer more options for airport car hire.
Near airport companies tend to cater for similar market but more budget minded. The cars are usually older and of variable quality.
Local Car Rental Options
Local car rental in the Gold Coast is great if you only want a car for part of your holiday. You can pick up a vehicle close to your accommodation and only pay for the days you want to use it. East Coast Car Rentals is one I use in Surfers Paradise as an example.
There are lots of options for renting motor vehicles near your accommodation. Many local motor hire companies have a niche such as:
Budget car hire
Standard cars
Hybrid cars - green options
Family cars
Luxury cars
Sports cars
Speciality vehicles such as Hummers, convertibles, jeeps, mokes etc
Campervans
Mopeds
Motorbikes
There are companies that offer car rentals across Gold Coast. When you know where you are staying, you can then search for a local car rental company.
Quick Tips for Car Rentals Gold Coast
Read the fine print in the Terms of Conditions when booking a hire car!
Australian or International drivers licences are required.
Usually drivers must be over 21 years with higher insurance premiums for those under 25.
In Australia we drive in right hand drive cars along the left hand side of the road!
Manual transmissions are usually cheaper to hire than automatic transmission. If you can't drive a manual or stick shift, make sure you check the transmission type!
Most cars use unleaded petrol not diesel - but diesel is becoming more popular. Always check before you fill up!
More tips for car rentals Gold Coast
Car Rentals Gold Coast TIP
Check your Travel Insurance Before You Hire A Car
I used to always pay for the extra insurance and peace of mind when renting a car whilst on holiday. However, I discovered that my travel insurance covered the excesses on my car hire! This saved me so much money, I won't be travelling without travel insurance from now on - it is so worth it! So check your Travel Insurance Policy to see if you are covered.
Other Gold Coast Transport Options
Don't want to drive yourself?
If you don't want to drive whilst here on holiday there are many other transport options, including buses, shuttles, tours, limousines and helicopters to name a few!
Custom Search