Gold Coast Australia Main Attractions
COVID-19 Pandemic & This Website
The COVID-19 Pandemic has had a huge impact on local Gold Coast businesses, which rely heavily on visitors from Queensland, interstate and overseas.
During this time, it is hard to keep the website fully up to date with all the changes. In the meantime here are some resources for visitors. Our main booking partners for hotels and for tours, tickets, theme parks and activities are keeping everything up to date, so please use those resources in the meantime.
Travel Information for Queensland Visitors - Queensland Tourist Safety Information - regularly updated, official website.
COVID-19 FAQ's For Activities, Tours, Cruises & Theme Park Tickets - General Ticket & Pass FAQs and COVID-19 Travel Update.
Thank you for your understanding and patience at this really difficult time.

Annie Rettie
Gold Coast Australia Travel Tips - Owner
Things To See, Do & Experience in Gold Coast.
The Gold Coast is famous for its theme parks, but there are many other attractions for tourists and visitors.

There are a range of activites on land, in water or by air, from gentle to extreme and for the nature lovers and the luxury seekers.

About the only thing you cannot do in the Gold Coast (yet) is snow ski!

So, read on to discover many of the things you can see, do and experience whilst on the Gold Coast...

If you are still in the process of planning your Gold Coast getaway, don't forget to check out my planning cheat sheets, tips & tools to help step you through planning out the things to do, where to stay and when to visit.

Annie Rettie
Gold Coast Australia Travel Tips - Owner
Join the conversation or just check us out...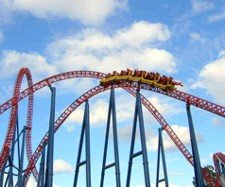 Superman Rollercoaster
What are Gold Coast Australia main attractions?
Whilst the Gold Coast is famous for its theme parks, there are in fact many other attractions for tourists.
In helping many people plan out their itineraries over years, I have found that most don't realise when they start planning what is possible.
I encourage you to look at the options and activities. You'll find them below, split out into categories - Man-made Fun, Natural Fun and Night-time Fun.
Take a little time to do some research and planning, You will find there is so much more to see and do in the Gold Coast. You don't want to kick yourself that you missed out!
If you haven't already got your planning cheat sheets, they are really helpful at this part of your holiday planning. You'll find extra resources, tips and planning sheets to help put your whole itinerary together. So what are you waiting for....
Ready To Get Started? Travel Planning Guide & Sheets
Questions & Answers
Do you have a question about attractions in Gold Coast?

First, check the already asked questions and their answers.

If you don't find what you are looking for, you can then ask your own question by filling in the form and submitting your question.

I look forward to helping you.

Cheers

Annie Rettie
Gold Coast Australia Travel Tips - Owner
Favourite Gold Coast Attractions
Here's my list of favourite Gold Coast attractions in order!
Top picks for Gold Coast Australia main attractions, activities and things you can do here.
Gold Coast activities can be booked now for a set date, sometimes there is an opportunity to change the dates but check when booking. You can also organise gift vouchers too.
Some activities are good to do even on rainy days in the Gold Coast. If you want some ideas check out the Rainy Day Activity guide.
Natural Stuff with some Man-Made FUN!
Beaches & Ocean
Islands, Broadwater, Canals and River systems
Dinner cruises
Jet skiing
Parasailing
Water skiing
Extreme Jet boating
Kayaking
Snorkelling
Scuba Diving
Remote 4WD Tours
Fraser Island by Heli-tour
North Stradbroke Island
Australian Animals, Scenery and Plants
Lamington National Park
Springbrook National Park
Mount Tamborine
Rainforest Skywalk
Tropical Fruit World
David Fleay Wildlife Park
Australia Zoo - Day Tour
Wineries
Elephant Rock
Currumbin Rock Pools
Melaleuca Station
Witches Falls
Natural Bridge
Purlingbrook Falls
Totally Man-Made and lots of FUN!
Theme Parks
Family Fun
Adrenalin Junky and Extreme Activities
Golf Courses
Shopping & Markets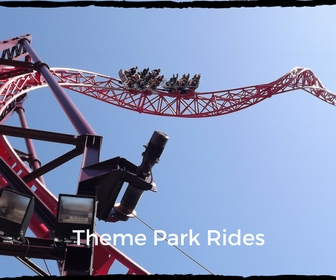 Man Made Fun at Theme Parks
Gold Coast Local Information
Night-time Activities and Fun
Night Time Entertainment
The Star Gold Coast Shows
The shows, concerts and visiting artists change regularly.
Draculas Caberet Dinner & Show Dracula's Cabaret on the Gold Coast latest show is Retro Vampt from July 2016.




Latest Australian Outback Spectacular Show & Deals

Latest Update:
NEW SHOW *** HEARTLAND *** - MUST SEE SHOW Book Now - Australian Outback Spectacular Dinner & Show. Book Tuesday to Friday Nights & Sunday Matinees, or Saturday Nights for $10 more per person.




Gold Coast Arts Centre
Twin Towns Club
Club Banora
Surfers Paradise Beachfront Night Markets - every Wednesday, Friday and Sunday evening.
SkyPoint Q1 Observation Deck Renamed SkyPoint Observation Deck in late 2010 formerly QDeck
SkyPoint Climb - SkyPoint Climb is a must-do for those looking for extreme experiences! One of Gold Coast Australia main attractions the SkyPoint Climb is Australia's highest external building climb over 270m up in the air! Takes about 90 minutes. Must like heights as you will be on top of the Gold Coast icon Q1 and the views will be awesome!
Timezone
Skirmish
Games arcades - Timezone in Centro Surfers Paradise
Crazy Golf (Putt-putt golf) - King Tutts Putt Putt in Surfers, and Putt Putt Golf at Mermaid Beach
10 pin bowling
Ripley's Believe it or Not - Re-opened in March 2010 Yay!
Dinner cruises
Glow Worm Caves
Revolving Restaurant Dinner
Gold Coast Australia Main Attractions Transfers
Getting around the Gold Coast can be easy if you plan ahead. You can hire a car or use one of the other attraction transfer options.
If you choose to use the commercial attraction transfers you have don't have the stress of trying to find each location, but you don't have quite the flexibility.
What To Do If The Weather Isn't Great?
There are many activities you can do on or around the Gold Coast. Occassionally, we do have a rainy day or two!
That definitely doesn't mean the fun stops!
In fact there is still loads to see and do! My rainy day guide covers some of the Gold Coast Australia main attractions that are suitable for rainy days.
As well as the usual indoor activities there are even some hints and tips on how to enjoy some of the other Gold Coast activities and attractions when the weather isn't so great.
To Book Ahead Or Not?
If you want to remain flexible, you can book your tours or activities when you arrive. However, if you want to keep to a plan and a budget it can be a great idea to book in advance so you lock in your spot on a tour which can be very handy especially in peak periods.
Using a local Gold Coast booking service ensures that you are dealing with the real tour operators and I find the information is kept up to date more effectively. I cannot tell you how much rubbish I read about the Gold Coast, I swear some people haven't set foot in Australia let alone been on the Gold Coast.
To get the most out of your Gold Coast experience book all your Gold Coast Australia main attractions, tours, activities, theme park tickets and transfers in one spot.
Your Questions & Stories
Ask A Question Or Tell Us About Something You Have Done On the Gold Coast
Ask a question about activities or itineraries for you Gold Coast holiday. I will try to answer it or point you in the right direction!

Or tell us a story about one of the activities or attractions you have been to on the Gold Coast.
What Other Visitors Have Asked or Written About
Click below to see questions and stories from other visitors about Gold Coast attractions, activities and itineraries.

Gold Coast Local Information
Ready To Get Started? Travel Planning Guide & Sheets
DREAM IT
You'll find lots of photographs, descriptions and information to help you dream up your perfect Gold Coast Holiday.
Why not start with all that the Gold Coast has to offer.
PLAN IT
After many years of planning trips with my family both locally and overseas, I've created many resources to help you through creating an itinerary and plan that will have you seeing, doing and experiencing the best the Gold Coast has to offer you.
You can do it yourself using the resources on this website by starting here.
Or you can cut some corners and get my travel planning sheets and extra resources.
BOOK IT
When you are ready to book your Gold Coast travel arrangements I've hand picked the best resources for all aspects of your travel itinerary. You can feel confident that you are accessing the best local and global travel providers for your holiday.