Children's Indoor Playgrounds Gold Coast
COVID-19 Pandemic & This Website
The COVID-19 Pandemic has had a huge impact on local Gold Coast businesses, which rely heavily on visitors from Queensland, interstate and overseas.
During this time, it is hard to keep the website fully up to date with all the changes. In the meantime here are some resources for visitors. Our main booking partners for hotels and for tours, tickets, theme parks and activities are keeping everything up to date, so please use those resources in the meantime.
Travel Information for Queensland Visitors - Queensland Tourist Safety Information - regularly updated, official website.
COVID-19 FAQ's For Activities, Tours, Cruises & Theme Park Tickets - General Ticket & Pass FAQs and COVID-19 Travel Update.
Thank you for your understanding and patience at this really difficult time.

Annie Rettie
Gold Coast Australia Travel Tips - Owner
Time to head to one of the Gold Coast indoor playgrounds?
It's raining and the kids are driving you MAD!
What would you do if you were at home?
Stay inside and play with their toys?
Oops, bored with the toys they have?
And running out of imagination?
Why not try an indoor playground or indoor playcentre?
Gold Coast Childrens Indoor Playgrounds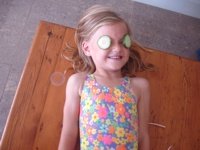 Create FUN memories
even when it's raining!
I'm not saying this will be a peaceful experience! Every other parent will be thinking the same thing!
It will be busy!
There aren't too many options for the Gold Coast indoor play areas - perhaps an opportunity!
But it is an option to get the kids burning off some energy!
On one of our trips to the Gold Coast before we moved from Victoria, on our last day it rained and we did exactly this. The kids loved it - and so did we! They got on the plane home and not a peep out of them!
There are other rainy day activities and things to do on the Gold Coast when it is raining, but the indoor playcentres with cafes are the biggest hit with parents. They are also great for kids birthday parties.
Here are some suggestions for kids playgrounds you can try that will burn off their energy, but not leave you too frazzled!
Updates & Information
Whilst every care is taken to update this page and keep the information fresh and relevant, unfortunately some of the playcentres in the Gold Coast change owners or management which can alter the services and standards. Please use this as a guide only.
Gold Coast Indoor Playgrounds at a Glance
Don't Forget Your Socks!
Abrakidazzle
This has been a favourite and remains a favourite amongst the Gold Coast indoor playgrounds.
Back in the day, even at 11 our eldest child still enjoyed Abrakidazzle - however, I am told that there is an age limit of 10 and under for play now. There is lots to keep the kids interested. They have a room with a stage and run a disco in at certain times.
This is party central on the weekends.
The cafe is behind glass, so you can see but not hear them! I love it! Actually, it is buzzing in the cafe, but it is spacious so it doesn't seem like it is too noisy!
Tucked away at the back of Southport, you will need to use a directory or GPS to find it, but worth hunting for. There is ample parking in front or behind Abrakidazzle Play Centre.
June 2011 Update: It has been a while since I have been to any indoor playgrounds so I had not updated this page. However, I checked out Abrakidazzle and they still seem to be one of the larger and leading indoor children's playgrounds and activity centres on the Gold Coast. They appear to have kept their equipment fresh and up to date offering 3 levels of play areas, parties, discos, cafe with wireless internet as well as dance classes, Zumba and even a Glee Klub through one of the groups that works within their building!
March 2010 Update: I hadn't been inside Abrakidazzle for quite a while, but went in to organise my youngest daughters' birthday party. I was pleasantly surprised by the new owners. It has changed hands a few times, but the new owners really seem to have their act together and they were so efficient with the party booking and planning. There is a dance school that runs out of the rooms above the play centre, so my only critisism is that you can hear them thudding (I mean dancing) around upstairs! However, you are in a children's playground so what's a little extra noise? Still gest my vote for Gold Coast indoor playgrounds worth visiting.
Abrakidazzle Play Centre
Southport Trade Centre (formerly Jackman Centre), 48/3 Jackman Street, Southport
www.abrakidazzle.net
Ph 07 5528 3744
Smileez Playhouse and Cafe
Smileez was the first ever indoor playground I went to on the Gold Coast.
It isn't as large as Abrakidazzle and as indoor playgrounds go, seems to be best for smaller children.
They have 3 party rooms which are themed Princess Palace, Big Top (as in circus) and Treasure Island (as in pirates).
Age limit is 11 years.
Several owners through the years and I have not been inside for a while.
Less than 5 minutes from Southport.
Smileez Playhouse
250 Olsen Ave, Parkwood
Ph 07 5574 4491
2B Kids
I've only been here once, and whilst the food was good, it was so crowded and the layout made it hard to keep up with the kids whilst trying to enjoy a relaxing coffee!
Open 7 days 9am to 5pm, runs discos on one Friday night per month. Can host parties and caters for children up to 11 years.
It's one of the few indoor playgrounds in the southern end of the Gold Coast, so if you are staying around Burleigh, Mermaid Beach or even Broadbeach this would be your choice.
2B Kids
151 West Burleigh Road, Burleigh Heads
Ph 07 5520 0212
Boomerangs Indoor Children's Playcentre - Helensvale Gold Coast
I haven't been to this Gold Coast indoor kids playcentre, but friends have and they think it is great. Open 7 days 9am to 5pm and later on Thursday nights to 7pm. Suitable for ages up to 10 years.
Separate areas for babies, toddlers and a large 3 level play area for the bigger children.
Cafe with coffee for the adults and food suitable for both the adults and the kids ;-)
They hold birthday parties and have laser tag for parties on Friday, Saturday and Sunday nights which is suitable for kids 5 and over. It appears to be a big hit!
Looks and sounds like it is worth a visit if you are staying in the the area around Hope Island, Helensvale, Sanctuary Cove, Coomera, Oxenford or Nerang and Carrara as it is close to the M1 motorway.
Boomerangs Children's Indoor Play Centre
Helensvale Homeworld, 502 Hope Island Road, Helensvale
Ph 07 5580 0009
Kidz Biz Children's Fun Centre & Cafe
Kidz Biz is a large indoor play- or fun-centre located just over the NSW border in Tweed Heads South. It would be fairly easy to get to from Kirra, Coolangatta, Bilinga, Tugun and other areas in the southern part of the Gold Coast.
Dedicated toddler area for 0 to 5 years and a cafe. This centre also holds parties.
Kidz Biz Children's Fun Centre and Cafe
14/23 Enterprise Ave, Tweed Heads South (just over the border in northern NSW)
Ph 07 5523 9911
Other Indoor Playcentre Gold Coast Suggestions
I am sure there are other childrens playcentres and indoor playgrounds out there. I have tried to cover the main ones and the larger ones.
One I know of is Froggies at Sports Super Centre in Runaway Bay. It is great for parties, especially on Saturday afternoons and Sundays as the centre is then entirely for you! It is very small and usually only operates during the week and Saturday mornings. It is more to cater for parents dropping off the kids for an hour so they can go do some sport or a work out.
I hope you found this helpful. Let me know if you liked this page or found it useful.
Custom Search