Current Weather Gold Coast
COVID-19 Pandemic & This Website
The COVID-19 Pandemic has had a huge impact on local Gold Coast businesses, which rely heavily on visitors from Queensland, interstate and overseas.
During this time, it is hard to keep the website fully up to date with all the changes. In the meantime here are some resources for visitors. Our main booking partners for hotels and for tours, tickets, theme parks and activities are keeping everything up to date, so please use those resources in the meantime.
Travel Information for Queensland Visitors - Queensland Tourist Safety Information - regularly updated, official website.
COVID-19 FAQ's For Activities, Tours, Cruises & Theme Park Tickets - General Ticket & Pass FAQs and COVID-19 Travel Update.
Thank you for your understanding and patience at this really difficult time.

Annie Rettie
Gold Coast Australia Travel Tips - Owner
Current Weather Gold Coast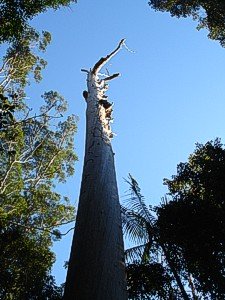 Perfect Gold Coast weather!
When the sky is blue it is amazing.
In the lead up to my holidays, I always check the weather where I am going! It's great to do some fine tuning on the packing and planned activities! You'll find some more information and resources for packing and planning your activities in my planning cheat sheets & tools.
Further down this page, you will find the latest weather and forecasts, as well as historical data.
If you are more interested in a month by month breakdown of what kind of weather you can expect check out the weather sections in month by month guide. These monthly guides are great to help you pinpoint the best time for your Gold Coast trip.
The general weather patterns on the Gold Coast, show averages and tops, expected rain amounts etc, weather is not predictable.
The most likely weather events to change your activities around are storms and rain. So, if you get stuck in wet weather on your holiday, I've got that covered in rainy day activities guide. Lots of ideas to help keep you and the kids busy and enjoying your holiday!
Weather Apps
As well as checking out weather online, most of us have weather apps on our smartphones these days. I thought I would just give you my personal tips on this, because there's a bit of variation.
I actually have 3 apps on my phone and plug in where I am going to get a picture of what I can expect. It's hard to say which one is the most accurate - they should be the same, most use the same data from the Bureau of Metereology (BOM) - but the BOM's forecasts are backed by a stack of forecasters!
So just be wary of the apps, they may give you a forecast from one of the weather stations nearby, but that could be quite different from what you will actually experience. BOM, recently updated their mobile website and I'd highly recommend bookmarking that one if you really want to know what's going on with the weather :)
Other things to look out for when searching for weather on your smartphone apps, is that you select the correct area. Most often they have Gold Coast City - which is often based around weather at the Gold Coast Seaway - which is several kilometers north of Surfers Paradise. And let me assure you the weather at Surfers can be different from Gold Coast Seaway, and different again from Robina or Burleigh!
See if you can find Coolangatta, Robina or Gold Coast Airport to give you an idea about weather in the southern areas including Currumbin Wildlife Sanctuary.
For the main theme parks (MovieWorld, Paradise Country, Wet n Wild, Dreamworld and WhiteWater World you will want to try to find a forecast for Oxenford or Coomera.
For the hinterland you'll want to look for Nerang or Mt Tamborine.
Current Forecasts & Weather For Gold Coast
Gold Coast Holiday Planning Information
There are plenty of reasons to make the Gold Coast your next holiday destination and there is more than enough to keep you busy... or relaxed.
Here is more information to help plan your trip or you can grab our planning cheat sheets to give you a framework to plan with...
Custom Search