Car Rental Gold Coast Airport
COVID-19 Pandemic & This Website
The COVID-19 Pandemic has had a huge impact on local Gold Coast businesses, which rely heavily on visitors from Queensland, interstate and overseas.
During this time, it is hard to keep the website fully up to date with all the changes. In the meantime here are some resources for visitors. Our main booking partners for hotels and for tours, tickets, theme parks and activities are keeping everything up to date, so please use those resources in the meantime.
Travel Information for Queensland Visitors - Queensland Tourist Safety Information - regularly updated, official website.
COVID-19 FAQ's For Activities, Tours, Cruises & Theme Park Tickets - General Ticket & Pass FAQs and COVID-19 Travel Update.
Thank you for your understanding and patience at this really difficult time.

Annie Rettie
Gold Coast Australia Travel Tips - Owner
Tips for Car Rental Gold Coast Airport
There are two main options for car rentals on arrival at the Coolangatta Gold Coast Airport:
On airport car hire
Near airport car hire
The biggest question about hiring a car at Coolangatta Airport on the Gold Coast is:
Should I use the on airport hire cars or the off airport rental car companies?
If you read on, you will find pros and cons for each and can then make your own mind up.
Considerations for Car Rental at Gold Coast Airport
Airport car hire is certainly very convenient.
The car hire companies at Coolangatta Airport are right by the baggage claim for domestic passengers and a short walk for international passengers.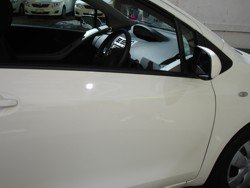 Coolangatta Airport rentals
Generally, the rental car companies at the Gold Coast Airport are the big ones that can afford airport rents.
Of course those costs are passed on to you in the form of an airport surcharge!
For car rentals at any airport you trade convenience with cost.
Some considerations are:
Your car hire budget
How many days you plan to use the car during your trip
Where you plan to go
What you plan to use the car for
How many people you are travelling with
Where you are staying
For example, hiring a car can almost pay for itself just in the airport transfers if you are a family. If your accommodation is not close to public transport or is a little out of the way and you need to drive to get anywhere, then a car is almost essential.
If, on the other hand, you are on a tight budget and travelling by yourself then hiring a car probably doesn't make that much sense. There are other transport options you can consider. Or you can consider one of the cheaper car rental options such as looking at the off airport hire car companies or car rentals in Surfers Paradise for the days you plan to use a car.
Car Rental Gold Coast Airport Companies
When I am on holiday with my family, I don't like to mess around with cheap older cars or getting transferred off the airport to pick up a hire car.
I want to enjoy my holiday not sit in a car waiting for roadside assistance!
On the one hand I like to know I am getting a certain standard. I also like to think I am not going to pay over the top for a hire car either.
Hiring directly at the airport is always a bit of a compromise. But it is essential that you book ahead.
You may not get any car, if you just turn up expecting one at the airport. It just doesn't happen.
There are six main on airport car agencies:
Avis
Budget
Europcar
Hertz
Thrifty
Redspot
I usually try to compare the prices and offerings of Avis, Budget Europcar, Hertz and Thrifty as I know what standard I will get. I use a car hire comparison tool as I find it the best way to see the different options all on the one page.
This comparison saves you time and money. I highly recommend it.
Comparison tools do not compare all the options... Just the majors
You will still need to look up prices for Redspot or East Coast Car Rentals.
Redspot is an Australian company founded in Sydney and which has expanded Australia wide. I see their cars around the coast quite a bit and I like what I see. They seem to have a good balance between quality and competitive price.
Redspot have an option for full insurance and nothing to pay if you have a bingle in their cars whilst hiring them, so no nasty excesses! You pay upfront for peace of mind!
Off Airport Car Rental Gold Coast Airport
Here are some of the car rental companies close to Coolangatta and the airport:
Airport Rent-a-Car
Coolangatta Airport Car Rentals
Economy Rental Cars
Jetsetter Car Rentals
Letz Rent a Car
Rental car companies located near to the airport will arrange a shuttle or pick up service to their location to secure your business.
Make sure you are fully aware of any airport transfer fees - some say they will pick you up for free but then call it an airport surcharge. You will sometimes have the choice of new cars or cheaper older cars.
These companies often don't rotate out their new cars as fast as the bigger more expensive companies, so if that worries you stick with the big guys!
Quick Tips for Car Rental Gold Coast Airport
Read the fine print in the Terms of Conditions when booking a hire car!
Australian or International drivers licences are required.
Usually drivers must be over 21 years with higher insurance premiums for those under 25.
In Australia we drive in right hand drive cars along the left hand side of the road!
Manual transmissions are usually cheaper to hire than automatic transmission. If you can't drive a manual or stick shift, make sure you check the transmission type!
Most cars use unleaded petrol not diesel - but diesel is becoming more popular. Always check before you fill up!
Car Rental gold Coast Airport Tip
Check your Travel Insurance Before You Hire A Car
I used to always pay for the extra insurance and peace of mind when renting a car whilst on holiday. However, I discovered that my travel insurance covered the excesses on my car hire! This saved me so much money, I won't be travelling without travel insurance from now on - it is so worth it! So check your Travel Insurance Policy to see if you are covered.
Other Gold Coast Transport Options
Don't want to drive yourself?
If you don't want to drive whilst here on holiday there are many other transport options, including buses, shuttles, tours, limousines and helicopters to name a few!
Custom Search