Christmas Lights Displays Gold Coast
Where are the Light Displays in Gold Coast?
COVID-19 Pandemic & This Website
The COVID-19 Pandemic has had a huge impact on local Gold Coast businesses, which rely heavily on visitors from Queensland, interstate and overseas.
During this time, it is hard to keep the website fully up to date with all the changes. In the meantime here are some resources for visitors. Our main booking partners for hotels and for tours, tickets, theme parks and activities are keeping everything up to date, so please use those resources in the meantime.
Travel Information for Queensland Visitors - Queensland Tourist Safety Information - regularly updated, official website.
COVID-19 FAQ's For Activities, Tours, Cruises & Theme Park Tickets - General Ticket & Pass FAQs and COVID-19 Travel Update.
Thank you for your understanding and patience at this really difficult time.

Annie Rettie
Gold Coast Australia Travel Tips - Owner
Each year it seems to start earlier and earlier, but from mid-November you can start to see the competition for best Christmas Light Displays hotting up in the suburbs!

On this page, there are selection of tips and places to head for to check out some of the best streets with light displays for Christmas.

PS: If you are visiting for Christmas or New Year, perhaps you need some help planning your holiday to the Gold Coast? Want to make sure you don't miss anything? Click Here to find out about my planning cheat sheets, tips & tools to step you through!

Annie Rettie
Gold Coast Australia Travel Tips - Owner
Join the conversation or just check us out...
Follow the links for more information about:
Christmas displays and lights are popular in the 'burbs, great for kids, adults and visitors to enjoy.
The creativity of the general public never ceases to amaze me. I just LOVE driving round the suburbs at night at this time of the year checking out the different lighting displays on the houses.
Lights on the Christmas tree are as far as we go. I couldn't even contemplate keeping up with the neighbours! But we do enjoy checking them out at this time of the year.
Definition: Gold Coast Christmas Lights Competition
A formal and informal competition to out do your neighbour with your decorating skills!
On this page you will find some top spots for great lighting displays around the suburbs of the Gold Coast.
When we first moved the Gold Coast we lived in Arundel and there was a definite feeling that in some streets the competition between neighbours was pretty full on!
You would drive down one night and see a few lights, and a few days later there would be more, bigger and more imaginative displays.
By the time Christmas came around it was lit up like Piccadilly Circus (sorry pommie reference there, but you know what I mean) - with sleighs, reindeer, roof scenes, palm trees, moving parts, flashing lights and sometimes even sound effects!
In the Gold Coast the City Council runs a Christmas Lights competition each year, which inspires neighbour against neighbour, suburb against suburb for the prestigious crown of the Best Christmas Lights in the Gold Coast!
After a few changes in format this one seems to be here to stay... The Mayor's Panel Top 12 list is compiled from entrants and the community then votes for the best one. Online voting closes around mid December with the winner announced a few days later at Robina Town Centre.
The rest of those on the list will most likely have their lights from 1 December through to Christmas Eve on 24 December. So that is the best time to go see the Christmas lights around Gold Coast.
Best viewing times are at night of course, so it can get a bit busy and there are traffic jams! At this time of the year it is usually dark enough by about 7pm.
Christmas Light bus tours usually run for about a week leading up to Christmas Eve on 24 December. Since 2017, they have been split into north and south. With one departing from the Gold Coast Arts Centre covering the southern notable lights displays and the other from Upper Coomera for the northern suburbs. They depart around 7pm and can be a great option, especially if you are visiting and don't know the areas and don't mind being on a bus for a couple of hours.
These bus tours are run by Murrays Bus Tours and the GCCC.
For those that would like to check out the options ahead of time, I have compiled some of the hotspots for good displays around the Gold Coast.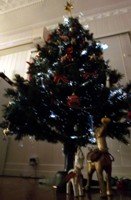 Christmas Tree Lights
Gold Coast Local Information For December & January
Drive Yourself To See the Lights in Gold Coast
If you want to drive yourself, here are some good spots for checking out the Christmas Lights. Please note that people move or no longer participate in the lights competition from year to year, but the following information will at least give you an idea of where to look.
Here are some good spots to check out the lights in several suburbs across Gold Coast, I am sure there are more, including some of the winners and entries for the Gold Coast Xmas lights competition. Remember that from year to year, people may move, so this is no guarantee that you will find the biggest and best in this list, but I know competition excites the neighbours, so it is likely that there will be lights to see!
I've tried to group them for you so you can find them relatively easily. Those in Red are 2017 Mayor's Panel Top 12
Christmas Displays and Lights in Northern Gold Coast
Ormeau - 1 Pindar Avenue
Upper Coomera - Annabelle Crescent, The Landings, Glentree Avenue, Ireland Way and Sundew Crescent (14 Sundew Crescent 2011 Grand Champion & 2nd place in 2012!). New additions Runaway Drive, 4 Morgan Court, Forest Oak Drive, 8 Shelduck Street, 26 Jagera Drive and Hasemann Crescent.
Coomera - Starush Court & Ragamuffin Drive West
Oxenford - Laysan Crescent, Blueash Crescent, Georgina Street, Meadowvale Street, Maidenhead Court, Buchanan Ciruit and Hensman Park Court
Helensvale - Glenwater Cresent, The Peninsula, Monterey Keys Drive and Saltwater Terrace
Pacific Pines - Inman Court, Beaumont Crescent, Savado Drive, McRae Court and Hillary Circuit
Arundel - Hocking Street & Kite Circuit
Coombabah - Iando Street, Kangaroo Avenue, 16 Taupo Court and Sidney Nolan Drive
Runaway Bay - Anchorage Way.
Hollywell - Columbus Drive
Paradise Point - Sundown Drive
Christmas Displays and Lights in Central Gold Coast
Ashmore - Tyalla Drive, Cotlew Street West and Kallaroo Crescent
Molendinar - Mintwood Place
Southport - Eugaree Street (37 Eugaree Street, Southport was Grand Champion in 2014 & 2015) & 70 Melinda Street.
Highland Park - Sue Court & Cuthero Court
Gilston - 14 Worley Drive
Nerang - Riverview Road, 28 Riverpark Drive, Forestwood Court, Martin Street and Ashmore Road
Carrara - Avonbury Court & Colombo Court
Worongary - Quambone Street
Christmas Displays and Lights in Southern Gold Coast & Hinterland
Mermaid Waters - Oceanic Drive
Burleigh Heads - Harpullia Rise
Burleigh Waters - Montezuma Drive, Coronet Crescent, 104 Dipper Drive (Dipper Drive had a few entries in 2016), Christine Avenue, 16 Dabchick Drive and Spinebill Street
Palm Beach - Gold Coast Highway
Robina / Varsity Lakes - Clematis Ct and 17 Wattle Street and Breakwater Road (Commercial) & Corvus Way 12 Beauty Point Drive & 3 Rigel Court
Mudgeeraba - Wagner Street, Birdsville Street & Augathella Court
Tallai - Tallai Road
Currumbin Waters - Clives Circuit, Currumbin Creek Road
Elanora - Applecross Way
Tugun - Coolara Street
Bonogin - Tulipwood Drive
Obviously there are plenty more places with lights and displays, but these are (or have been in the past) some of the best around. If you find any more good ones let me know!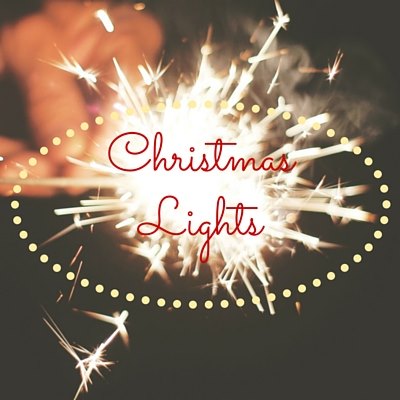 Christmas Lights
After many years of planning trips with my family both locally and overseas, I've created many resources to help you through creating an itinerary and plan that will have you seeing, doing and experiencing the best the Gold Coast has to offer you.
You can do it yourself using the resources on this website by starting here.
Or you can cut some corners and get my travel planning sheets and extra resources.
When you are ready to book your Gold Coast travel arrangements I've hand picked the best resources for all aspects of your travel itinerary. You can feel confident that you are accessing the best local and global travel providers for your holiday.