Surfers Paradise Things To Do With Younger Kids
Looking for Surfers Paradise Things To Do With Kids Under 7?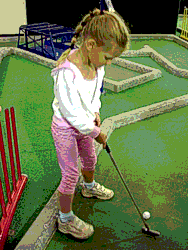 What activities are most appropriate for
younger children? Timezone is an option
for children & adults of all ages!
Trying to work out which
activities in Surfers Paradise
are suitable younger kids and the under 7s is often a bit hard. Here are some suggestions if you are visiting Surfers with little ones.
Probably the top activity has to be time on the beach at Surfers. The beach at Surfers is a fantastic place to build sand castles, boogie board in the surf, swim between the flags and teach the little ones some surf safety in the warm ocean waters off the Gold Coast.
Many hours can be spent on the beach and easy access from your accommodation can be useful for parents with small children holidaying in Surfers.
Timezone is a suitable for kids and adults, but is it good for the little ones? Timezone is in the Centro Surfers Paradise on Cavill Mall.
There is plenty for the very little ones to enjoy, from a variety of arcade games practicing hand eye co-ordination, mini basketball, bowling, mini golf and dance style games.
2 hours would be the limit of attention for a little one here, the bigger kids and adults can spend much more time!
Even local families include Timezone on their list of Surfers Paradise things to do every school holidays!
Don't ask me why but kids just love it! Aquaduck is a tour on an amphibious bus that drives into the water and takes you around on a quick tour through the canals and broadwater. Young kids, in particular, enjoy the duck quackers! This is a rather unusual cruise where the kids will be entertained on one level, whilst Mum and Dad can get to see a bit of the area!
King Tutt's Putt Putt is a mini golf centre that has 3 theme courses African Jungle, Egyptian or Jurassic Dinosaurs. With two indoor courses this activity is suitable in any type of weather. There aren't many young children who don't love the opportunity to try mini golf. The other option for mini golf is in the outdoor course simple called Mini Golf next to Adrenalin Park.
Whilst discussing the places that are good for younger children, I would caution against taking smaller children to Haunted House, Infinity, Wax Museum and Adrenalin Park. These attractions may be okay for some children, but they are often too scary for the little ones especially the under 7s.
These are just a few activities in Surfers Paradise for the younger children, there are plenty more things to do, both in
Surfers Paradise
or around the
Gold Coast
.
Surfers Paradise Guide Quick Links
Custom Search